With the Whole World Crumbling, We Pick This Time To Fall in Love (VR, 2023)
Coming soon!
First previewed as a work in progress at the Fak'ugesi Digital Innovation Festival, Johannesburg, SA
& Haus der Kulturen Der Welt, Berlin
SIKELELA TAPES (2020)
International Documentary Festival Amsterdam (IDFA) Frontlight Program (European Premier)
Official Selection Zanzibar International Film Festival (ZIFF) 2021 (World Premier)
Part of ' Black Is… ' Shorts Program, 2023, Kriterion, Amsterdam
Winner: Best Montage, VERS Film Festival 2022, Netherlands
Screened at Saison Africa 2020, La Fémis, Paris
Official Selection SilwerskermFees 2021, South Africa
Official Selection African Human Rights Film Festival, South Africa
Official Selection LA Black Film Fest, Los Angeles USA
Official Selection Visions of the Black Experience, Sarasota, Florida USA
Official Selection Seattle Black Film Festival, USA
RapidLion Innovation Award: Best Student Film, Wits Humanities Award
Sikelela Tapes (2020) - Luke Johnstone, Tsogo Kupa, Djibril Cullis, Matthijs Vuijk, Alex Sono | IDFA
A film by Alex Sono, Luke Johnstone, Djibril Cullis, Matthijs Vuijk and Tsogo Kupa
Synopsis:
Sikelela Tapes is a collaborative experimental film devoted to remixing, resampling and re-archiving the South African national anthem. The story is filtered through radio DJ, DJ Enoch, whom each of the filmmakers interacts with, and uses as an inspiration to explore their personal negotiations with the national anthem.
Running time: 17 minutes
In this lively collage of fiction, animation, and YouTube videos, rich in references to South Africa's past and present, five young students from the film department of Wits University in Johannesburg examine their personal relationship with the national anthem. Its lyrics are in five languages, which are reflected in the film. But what does it mean if you don't understand your own national anthem?, one of the students wonders. He can speak the language of the Queen, but not of his own grandmother, and laments that his grandfather felt like a foreigner in his own country.
Combining their diverse experiences, the film students remix the complex South African identity and give it their own twist. They each choose their own perspective and film language. An energetic radio DJ declares that you can't unscramble an omelette. He links the fragments and brings the different voices together. The title refers to the first line of the South African national anthem,
Nkosi sikelel' iAfrika
, which means "God bless Africa."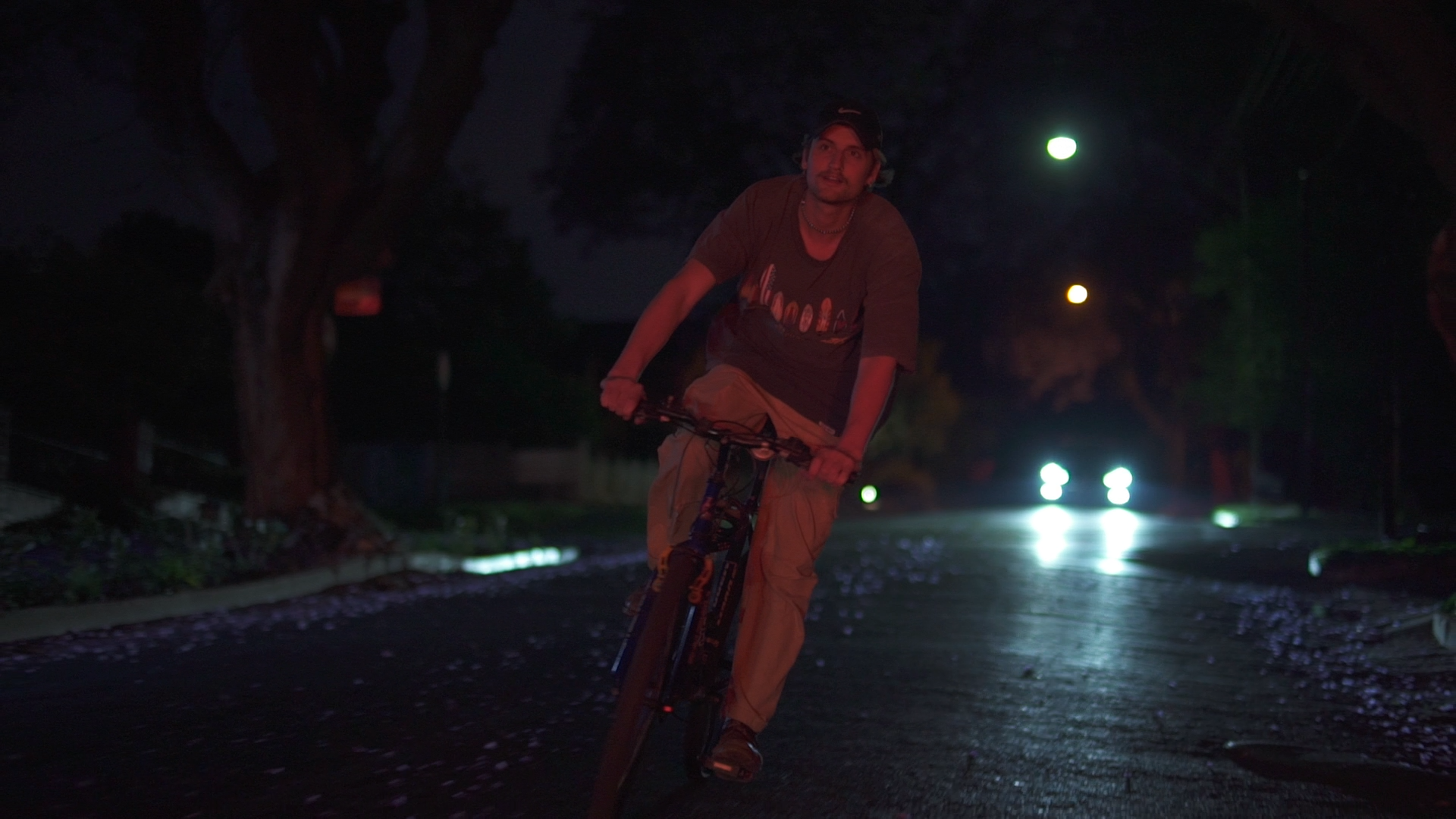 WHAT DO I SEE WHEN I SEE ME (2021)
Official Selection Rencontres Internationales Paris/Berlin 2021
Screened as part of the group exhibition 'Another Matter', ACUD Gallery, Berlin
Screened as part the 'Art' program of Future Intel Radio, The Netherlands




A Collaboration with Sammie Straub

Synopsis:

A young woman interacts with her own cyborg self. Freed from flesh and thoughts in cyberspace, the digital body extends the movements and expressions of her organic body.

Directed: Sammie Straub, Matthijs Vuijk
Written: Sammie Straub, Parel Strik
Cinematography, Editing, 3d Animtion: Matthijs Vuijk
Music: Nocturnerror
Song: Blue Cycle, Last Seconds Of Resentment Require via Opal Tapes
Voice over, Sound: Sammie Straub


Screened as visual at Future Intel Radio


VOID (2019)
Official Selection Bucharest Fashion Film Festival 2019
Image Energy (2017)
Screened at Roffafilmclub, WORM, Rotterdam